Careers Education & Guidance
A good quality careers guidance and education programme will raise the aspirations of all young people. It will increase motivation by linking activities in school with preparation for life post 16 and post 18 and we provide extensive opportunities for external providers to meet with students to provide careers and labour market information and help to develop enterprise and employability skills.
Careers guidance will contribute to raising pupil achievement, help students focus on their longer-term career ambitions and ensure an equality of opportunity for all. This aspiration links to the school's overall vision, which is that:
Our students grow into well-rounded individuals, equipped with the knowledge and skills they need to lead happy, meaningful lives within society
At The Deepings School we provide a comprehensive programme to students in every year group and this includes work related learning, enterprise education and support with key stage option choices. Our careers overview and newsletter can be viewed at the bottom of this page, however, activities and events are subject to on-going review to ensure compliance relating to future Covid-19 restrictions.
There are guides for students and parents on the respective sub pages, including information relating to:
decision making
being prepared
career management skills
supporting your child
pathways and how to access impartial and unbiased information
positive wellbeing
Sixth Form students are well supported as they make applications to university, apply for higher level Apprenticeships or other post 18 pathways, as are our SEND students.
The school annually assesses the impact of the careers programme using the Compass self-assessment tool and this is verified via an external moderator. Views are sought from all stakeholders, to consider the needs of students and the local, national and global jobs market. Please refer to the careers policy document for details of student entitlement. The date of the next policy review is January 2023. Destinations data can be viewed via the link underneath our quality award logo.
As part of their entitlement, students have access to external providers to ensure they learn about approved technical qualifications and apprenticeships. Please see our provider access policy document, linked to this page and via the employers and training providers section. The school is also a National Apprenticeship Champion School for it's work in highlighting this pathway.
The Careers programme is developed in consideration of the CDI (Career Development Institute) framework and the Gatsby Report's eight benchmarks. Three key areas are:
Self Development - through careers, employability and enterprise education
Careers Exploration - learning about careers and the world of work
Career Management - learning how to develop career management and employability skills (to include managing changes and transitions)
The Deepings School contracts the services of an external, professionally qualified personal guidance adviser and any student can request an appointment via the Careers Lead, Mrs Taylor: ltaylor@deepings.anthemtrust.uk .The school shares student data, where appropriate, to ensure impartial and individual advice and support can be offered and with the Local Authority, with regard to intended destinations tracking. Students, parents and carers should advise the school if they do not wish to give their consent for this. With the consent of the student, action/next step plans are available to view by key members of staff and parents and carers, who have an important role to play in supporting their child with career planning. There are some useful documents on the dedicated parents and carers page.
All Year 10 and Year 12 students have the opportunity to undertake a period of work experience. For students unable to undertake a physical placement, there will be a programme of 'virtual' experiences and work-related activities delivered in school. This is an invaluable opportunity to develop employability skills and sample the world of work through meaningful encounters.

Careers guidance is on-going throughout the academic year and is delivered through PSHE lessons, tutor periods, subject teaching, collapsed timetable events and external trips and is enhanced by working with local businesses and other external providers, to ensure full compliance with the Baker Clause.

We retain the prestigious Careers Mark Platinum award, the first school in Lincolnshire to achieve this. This Quality in Careers Standard provides an additional assessment of the impact of our programme. Another successful re-validation took place in November 2021, when it was confirmed that we are now fully meeting all the Gatsby Benchmarks.
For further information about our careers and work related programme please contact: Mrs L. Taylor, Careers Leader/Events Manager on 01778 342159 or Email:ltaylor@deepings.anthemtrust.uk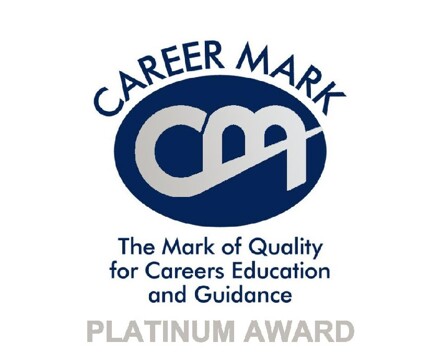 Destinations
Our NEET (not in employment, education or training) figures remain low, despite the challenges of the pandemic. Reports provided by Lincolnshire County Council in March 2022 are detailed below.
Our 2021 Year 11 leavers (237) progressed successfully onto pathways of their choice with 95.8% of the cohort meeting the RPA (raising of the participation age) compliance, compared with 92.7% England and 93.1% Lincolnshire. 224 continued to their intended destination, six started an apprenticeship and seven moved out of the area.

Year 12 (92 students) achieved 100%, compared with 83.6% England and 86.3% Lincolnshire. 88 moving into Year 13 at the school's Sixth Form, one securing an apprenticeship and three moving on to Stamford College. All learners are supported with their transition applications, however, FE establishments in neighbouring counties are unable to share course enrolment data with us, to allow us to reconfirm the destination of a few of our students.Three year reporting data provided by Confident Choices enables us to confirm that students are continuing with their choice of Post 16 course.